Main content starts here, tab to start navigating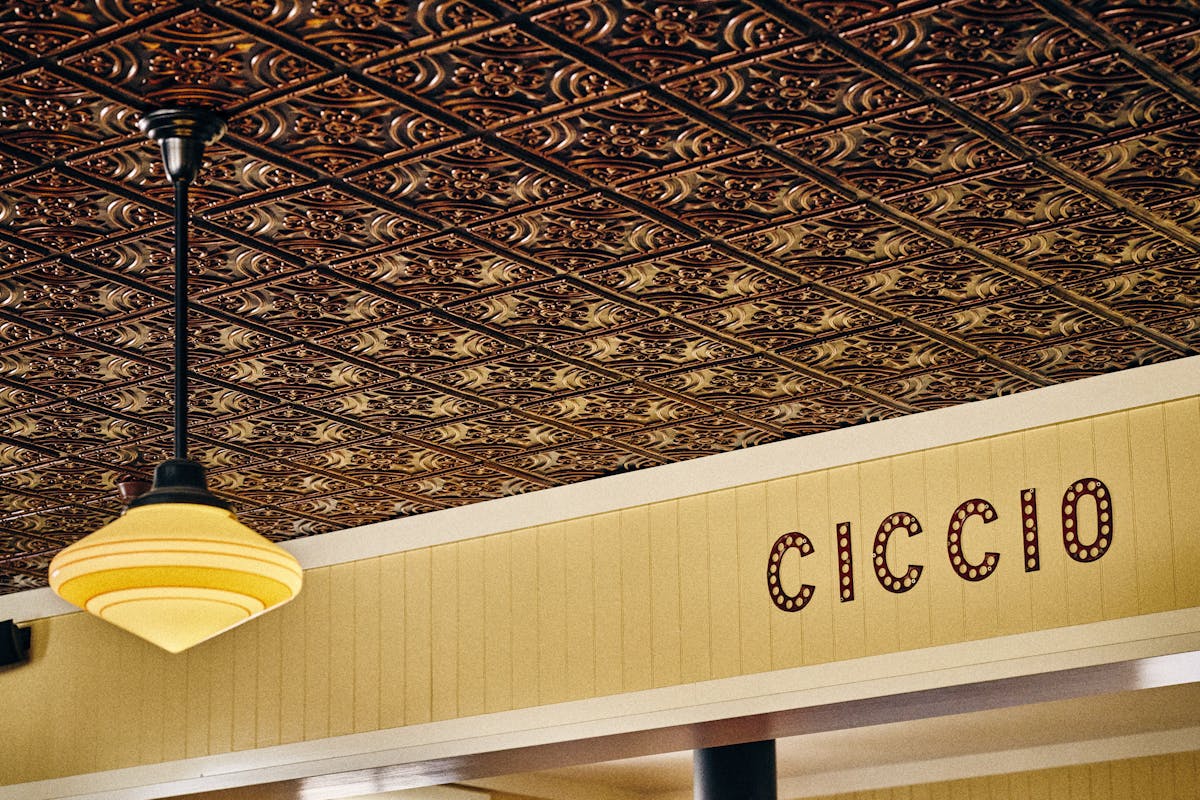 about ciccio
Ciccio offers a California-Italian inspired menu with wood burning pizzas, fresh pastas, and salads featuring elements from our nearby culinary farm. Ciccio is housed in a century-old Italian grocery store in Downtown Yountville and remains a longstanding intersection for locals and visitors.
Ciccio was opened in 2012 by Frank & Karen Altamura, and the family remains the owners today. Throughout the years, the Altamuras established a community-driven space, offering a warm welcome to those who live in and visit Yountville. Staying true to the hospitality they've instilled, an exclusive selection of Altamura Wine remains available on the Ciccio menu for guests to enjoy.
Reopening Ciccio as managing partners, Christopher & Martina Kostow act as caretakers- with Team Kostow overseeing all culinary, operations, and marketing of the restaurant. Christopher and Martina have been longtime diners and supporters of Ciccio and are honored to be a part of its legacy within the Napa Valley community.
The Altamura and Kostow families wish to welcome guests into this beloved restaurant for many years to come.
the ciccio team
Ciccio's General Manager, Edgar Antonio, is a Team Kostow veteran - coming from The Charter Oak and The Restaurant at Meadowood.
The kitchen is led by Chef Yan Iskandar, who started working alongside Chef Kostow in 2016 at The Restaurant at Meadowood and most recently was Chef de Cuisine at The Charter Oak.
Returning guests will be delighted to be greeted by Maître d', Rosa Murillo, who was a long-time fixture in the dining room at Ciccio and is "coming home" following her time with The Charter Oak.